skip to content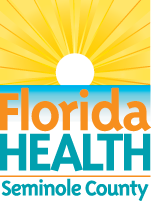 It's a New Day in Public Health.
The Florida Department of Health works to protect, promote & improve the health of all people in Florida through integrated state, county, & community efforts.
skip to content
World Rabies Day
September 28, 2018
SANFORD, Fla. – The Florida Department of Health in Seminole County (DOH-Seminole) recognizes September 28th as World Rabies Day, a global health observance to raise awareness about rabies and bring together partners to enhance prevention and control efforts worldwide. World Rabies Day is coordinated by the Global Alliance for Rabies Control. This year's theme Rabies: Share the message. Save a life. provides an opportunity to educate ourselves and others about rabies prevention.
"We can all play a role in keeping people and animals safe from rabies. World Rabies Day provides an opportunity to continue creating awareness about one of the deadliest diseases known to humans, a disease that is completely preventable, and encourage animal owners to have their pets vaccinated to avoid rabies infection," said Donna Walsh, health officer for the Florida Department of Health in Seminole County.
Each year Seminole County investigates many human animal exposures to determine rabies risk. Bites or scratches from animals and mucous membrane exposures from animal tissues and fluids, such as saliva, infected with the rabies virus spread the disease. The management of each human exposure involves a coordinated effort with the county health department, animal services and the medical community. Most of these exposures occur with domesticated animals; therefore, it is very important to maintain vaccinations for your pets. Vaccination of all dogs, cats and ferrets is required by law in Florida. Your local veterinarian can give licensed rabies vaccines to horses, cattle and sheep in addition to dogs, cats and ferrets.
Rabies is present in wild animals. Contact with feral cats, stray dogs and all wildlife, particularly raccoons, bats, foxes, skunks, otters, bobcats and coyotes, should be avoided. People should avoid handling wildlife or stray animals, never feed wild or stray animals, never adopt wild animals or bring them into your home, never leave pet food outdoors, always cover trash cans, and make sure that pets are up to date on their rabies shots. Unvaccinated pets that encounter rabid animals are at risk of getting infected and may need to be put to sleep. If your pet is attacked, do not touch them without wearing gloves. Wash them with soap and water to remove any saliva from the attacking animal and keep them isolated. 
All suspected rabies exposures should be reported to your county health department. Unusual acting animals should be reported to Seminole County Animal Services at (407) 665-5201. Anyone bitten or scratched by an animal should report the incident to their doctor or medical provider immediately, as well as their local animal services and health department. For information on rabies prevention, reporting, and treatment of animal bite exposures, contact the Florida Department of Health in Seminole County at 407-665-3266.
In an effort to help protect domestic animals in Seminole County, Seminole County Animal Services is hosting a reduced-price Rabies ($5) / Microchip ($10) event on Saturday, September 29th, from 9am to 3pm at 232 Eslinger Way, Sanford, 32773. For more information visit https://www.seminolecountyfl.gov/news/tag-day-september-29....-5-rabies-vaccines-and-10-microchips.stml .
While rabies is a 100% preventable disease, more than 59,000 people die from the disease around the world each year. World Rabies Day is an opportunity to reflect on our efforts to control this deadly disease and be reminded that the fight is not yet over.
For more information on World Rabies Day visit www.rabiesalliance.org and https://www.cdc.gov/worldrabiesday/index.html .
About the Florida Department of Health
The department, nationally accredited by the Public Health Accreditation Board, works to protect, promote and improve the health of all people in Florida through integrated state, county and community efforts.
Follow us on Twitter at @HealthyFla and on Facebook. For more information about the Florida Department of Health please visit www.FloridaHealth.gov.