skip to content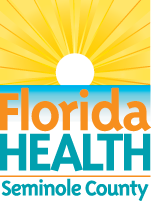 It's a New Day in Public Health.
The Florida Department of Health works to protect, promote & improve the health of all people in Florida through integrated state, county, & community efforts.
skip to content
DOH-Seminole Offers Free Hepatitis A Vaccines
February 13, 2019
Sanford, Fla. - Although anyone can get hepatitis A, some people are at higher risk, such as; people with direct contact with someone who has hepatitis A, men who have sexual contact with men, people who use drugs, and people who are experiencing homelessness. The Florida Department of Health in Seminole County (DOH-Seminole) is collaborating closely with community partners to raise hepatitis A awareness and encourage vaccination. Free hepatitis A vaccinations are being offered to high-risk individuals at different sites throughout the county and are also available through the Hepatitis Prevention Program at DOH-Seminole. Please call the health department at 407-665-3243 to see if you qualify for free vaccine. The upcoming hepatitis A vaccine events are:
Thursday, February 14th from 3 to 6pm at The Pointe at Merritt Street apartments located at 556 Merritt Morning Way, Altamonte Springs, FL 32701

Tuesday, February 19th from 9:00am to 12:00pm at The Christian Sharing Center, Inc. located at 600 N. US Highway 17-92, Suite 158, Longwood, FL 32750

Wednesday, February 20th from 4:30pm to 6:00pm at Grace and Grits located at First United Methodist Church 419 S. Park Ave. Sanford, FL 32771

Thursday, February 21st from 11:30am to 1:00pm at Rescue Mission located at 1701 Historic Goldsboro Blvd. Sanford, FL 32771

Thursday, February 21st from 8:45am to 12pm at Shepherd's Hope Health Center located at 600 N. US Highway 17-92, Suite 124, Longwood, FL 32750

Wednesday, February 13th from 8:30am to 2:00pm at the Salvation Army in Sanford Fl, located 700 W 24th St. Sanford Fl 32773
"Our community partners continue collaborating with the health department in reducing hepatitis A cases. Partners allow the hepatitis A vaccine to be accessible to those who may need it the most," said Donna Walsh, health officer for the Florida Department of Health in Seminole County.
Hepatitis A infection is a vaccine-preventable illness. The primary mode of hepatitis A virus transmission in the United States is typically person-to-person through the fecal-oral route. The best way to prevent hepatitis A infection is through vaccination with the hepatitis A vaccine. Additionally, practicing good hand hygiene-including thoroughly washing hands after using the bathroom, changing diapers, and before preparing or eating food-plays an important role in preventing the spread of hepatitis A.
What is Hepatitis A?
Hepatitis A is a highly contagious disease that attacks the liver. People infected with hepatitis A are most contagious from two weeks before onset of symptoms to one week afterwards. Not everyone who is infected will have all the symptoms. Symptoms usually start within 28 days of exposure to the virus with a range of 15-50 days. Symptoms can include:
Jaundice (yellowing skin and whites of eyes)

Fever

Diarrhea

Fatigue/tired

Loss of appetite

Nausea and vomiting

Stomach pain

Dark-colored urine

Pale or clay colored stool
How is hepatitis A treated or hepatitis A infection prevented?
Hepatitis A vaccine is the best method of preventing infection.

No medicines can cure the disease once symptoms appear. People with hepatitis A symptoms should seek medical care immediately.

Most people get better over time but may need to be hospitalized.

Previous infection with hepatitis A provides immunity for the rest of a person's life.

People that are exposed to hepatitis A may be given vaccine or immune globulin within 14 days of exposure to prevent infection.
Health care providers are reminded to immediately report all cases of hepatitis A to their local county health department to ensure a prompt public health response to prevent disease among close contacts.
For more information and to learn more about hepatitis visit www.seminolecohealth.com.
About the Florida Department of Health
The department, nationally accredited by the Public Health Accreditation Board, works to protect, promote and improve the health of all people in Florida through integrated state, county and community efforts.
Follow us on Facebook, Instagram and Twitter at @HealthyFla. For more information about the Florida Department of Health please visit www.FloridaHealth.gov.