skip to content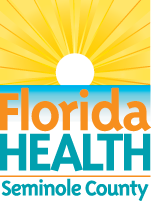 It's a New Day in Public Health.
The Florida Department of Health works to protect, promote & improve the health of all people in Florida through integrated state, county, & community efforts.
skip to content
DOH-Seminole - Stay Safe While Enjoying Water Activities This Summer
May 22, 2019
Sanford, Fla. - The week before Memorial Day, May 20-26, is Healthy and Safe Swimming Week with the theme "Pool Chemistry for Healthy and Safe Swimming," and the Seminole County Health Department would like to remind families to take precautions while participating in recreational water related activities this summer. Everyone plays a role in preventing disease outbreaks, drownings and pool chemical injuries.
"It is important for families to stay safe while enjoying water activities. To prevent injuries and illness, avoid mishandling pool chemicals, shower before swimming in pools, always supervise children, never swim alone, teach children not to swallow water while swimming and to use nose clips while enjoying fresh water activities," said Donna Walsh, health officer for the Seminole County Health Department.
Tips for Healthy Swimming:
Check out the latest inspection score. You can typically find inspection scores online or onsite.

Do your own mini-inspection. Use test strips to check disinfectant (chlorine or bromine) level and pH before getting in the water. Most superstores, hardware stores, and pool-supply stores sell test strips.

Shower before you get in the water. Rinsing off in the shower for just 1-minute helps get rid of most stuff that might be on swimmer's body.

Check yourself! Keep the pee, poop, sweat, blood, and dirt out of the water.

Don't swim or let children swim when sick with diarrhea.

Don't swallow the water. Just one mouthful of water with diarrhea germs can make you sick for up to 3 weeks.
In fresh water such as lakes, ponds, rivers, creeks and hot springs, one illness of concern is the ameba called Naegleria fowleri. It also can be present in poorly maintained swimming pools and hot tubs. The infection it causes called Primary Amebic Meningoencephalitis (PAM) is almost always fatal. The infection occurs when water containing the ameba enters the nose and then invades the brain.
Signs and symptoms of N. fowleri infection include headache, fever, nausea, vomiting, and stiff or painful neck occurring within 1 to 14 days from the water activity. If you experience any of these symptoms after recreational water activities, seek immediate medical attention. It is important to inform the medical staff of water exposure. Immediate detection, proper diagnosis, and medical treatment is important for survival.
The best way to prevent infection is to avoid water-related activities in warm fresh water. Keeping your head out of the water, holding your nose shut or using nose clips when engaging in recreational freshwater activities may also decrease your chances of acquiring this infection. Visit http://www.cdc.gov/parasites/naegleria/index.html for more information.
About one in five people who die from drowning are children 14 and younger. For every child who dies from drowning, another five receive emergency care for nonfatal submersion injuries. Families can take the following steps to help prevent drowning and other water related injuries: Learn how to swim, teach children how to swim, use life jackets, provide continuous supervision of swimmers, prevent unsupervised access to pools, and learn CPR.
About the Florida Department of Health
The department, nationally accredited by the Public Health Accreditation Board, works to protect, promote and improve the health of all people in Florida through integrated state, county and community efforts.
Follow us on Facebook, Instagram and Twitter at @HealthyFla. For more information about the Florida Department of Health, please visit www.FloridaHealth.gov.